Resiliency
"Building Resilient Communities through Sustainable Technology"
Natural and man-made disasters such as hurricanes, wildfires, and terrorist attacks have become more frequent and costly. We can help your community or organization address these threats by combining our disaster preparation and recovery expertise to help you achieve resiliency.
What is Resiliency?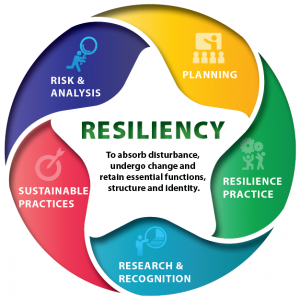 Resiliency is a pro-active approach to better prepare for a disaster – natural or man made. Proper planning will help your community or organization be better equipped to handle a disaster, and expedite your recovery afterwards.
Our easy-to-adapt web-based program builds a tailored program for you covering readiness, response, recovery, and mitigation.
Who needs a Resiliency Program?
Our experts strongly advise any of the following to have a Resiliency Program in place:
States
Counties
Municipalities
Hospitals
Universities
Ports
What does a Resiliency Program entail?
The web-based program contains the following:
Risk assessment: analysis of severity of risks, hazards, threats and vulnerabilities;
Automatic risk scoring;
Resiliency scoring on a building's performance;
Risk strategy implementation and monitoring;
Customizable and printable project management reports;
Continuous financial tracking (pre, during and post disaster);
Digital catalog and forms;
Field data collection and storage;
Crosswalk database interaction;
Ability to query any data and customize map displays in GIS (Geographic Information System) application; and
After-action reporting with full-analysis and remediation methods.
Why do I need a Resiliency Plan?
Hazard Mitigation Plans are required to have a risk assessment section. Under Presidential Policy Directive 7, 8, and 21, resiliency is the new approach with the Department of Homeland Security (DHS) and the Federal Emergency Management Agency (FEMA) to bring a heightened awareness and better prepare communities and organizations for a disaster situation.
How can we help?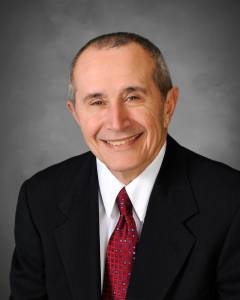 Our Disaster Recovery Resiliency Program will guide you from the initiation of an emergency response, through the closeout of the disaster declaration by providing you with a detailed risk analysis of resources. We will put our industry experts at your side to guide you through the grant approvals, data collection, and analysis process in a cost-effective manner.
Let us show you the benefits of implementing this program in your community or organization. Please contact John Agostino at jagostino@aidrc.com or by calling 315.679.8090.